September, 17 and 18
Nordic champions, left to right:
Thomas Enwall SWE, 6th; Claes Brunnhage SWE, 5th; Jimmy Hellberg SWE, 2nd; Sören Andresen DEN, 1st and also winner of the Scandinavian Cup 2011; Thorvald Klem NOR, 3rd and Riku Lindström FIN, 4th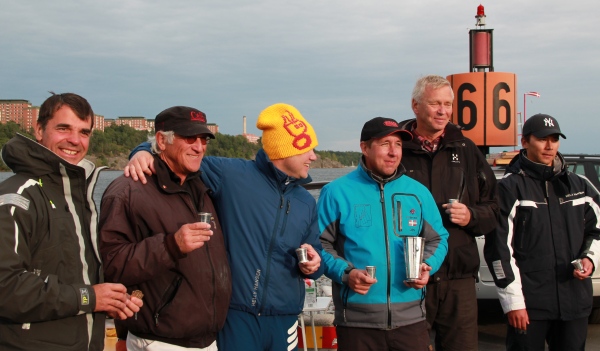 Foto Lars Ericson
Results are published here.
36 sailors from four contries gathered in Stockholm to fight for the IOM Nordic Championship.
The regatta included the Swedish Championship and also the final race in the Scandinavian Cup.
The sailing venue was Frihamnen, NE of Stockholm center.
The racing form was HMS2007 with A and B heats and a initial seeding race.
The wheather was rather plesant for Stockholm in mid-September. The first day offered a beatiful late-summer day with bright sun. A light breeze from NW enabled us to sail 6 races until it ceased.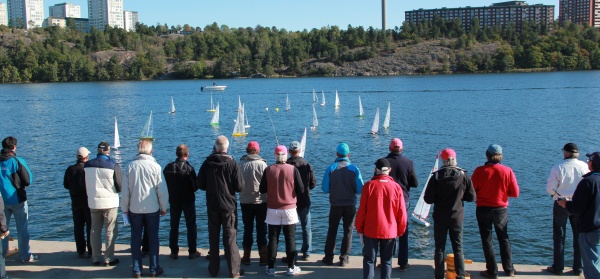 Sunday was cloudy, giving a whole lot chillier wheather but instead we got a good breeze from SE, increasing during the day and the last races where sailed with Rig 2 with good downwind runs surfing on the increasing waves. A total of 16  races where completed.
Quite fitting, the sun started to shine at the after sail beer and the prize giving ceremony.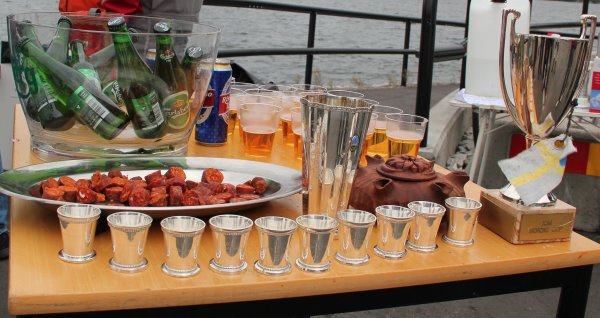 SRSS would like to thank all sailors and the ten persons in the organization staff who made this biggest ever event for the club to become a success. The staff comprised several international high ranked sailors including VOR and Americas Cup proffessionals. More photos from the event are published in the "Galleri".
Swedish ranking is here. Positions in the "Sommarcupen" is here.
Claes Liljeson, SRSS                   Claus Lindström, SWE IOM-NCA